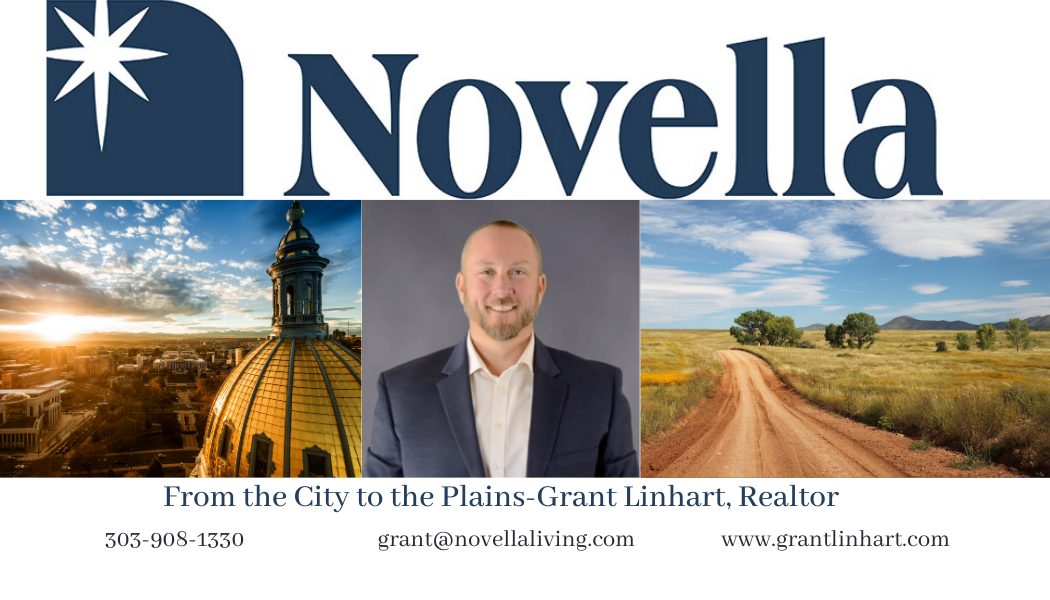 Welcome to the Mile-High City's Dynamic Real Estate Landscape
If you're considering buying or selling real estate in the Denver Metro area, you're in for an exciting journey through one of the most vibrant and dynamic real estate markets in the United States. As a realtor with years of experience in this region, I'm here to guide you through the ins and outs of Denver's real estate scene, providing valuable insights into what makes this city a remarkable place to live, work, and invest.
Location, Location, Location
Denver, the capital of Colorado, is nestled at the base of the Rocky Mountains. Its prime location offers residents access to stunning natural beauty while also providing a thriving urban environment. The Denver Metro area encompasses a wide range of neighborhoods, each with its own unique character and charm.
Neighborhoods
LoDo (Lower Downtown): This historic district is known for its trendy loft apartments, historic warehouses, and a vibrant nightlife scene. It's a hotspot for young professionals and urban dwellers.
Highlands: Just west of downtown, this area offers a mix of charming Victorian homes, modern condos, and a thriving restaurant and bar scene. It's a favorite for those who appreciate a hip, walkable neighborhood.
Cherry Creek: An upscale neighborhood with luxury homes, high-end shopping, and a vibrant arts scene. Cherry Creek offers a more suburban feel while still being close to downtown.
Stapleton: Once Denver's airport, Stapleton has transformed into a planned community with parks, schools, and modern homes. It's a fantastic choice for families seeking a suburban lifestyle.
Capitol Hill: Known for its historic architecture, Capitol Hill is an eclectic neighborhood with a mix of apartments and condos. It's a hub for culture and arts, with many museums and theaters nearby.
Market Trends
Denver's real estate market is known for its stability and long-term appreciation. Over the years, it has consistently ranked among the top cities for real estate investment. Key market trends include:
Rapid Population Growth: Denver's population continues to surge, driven by a strong job market, outdoor recreation opportunities, and a high quality of life. This growth fuels demand for housing.
Low Inventory: The Denver Metro area has experienced a shortage of housing inventory, particularly in desirable neighborhoods. This scarcity can drive up prices, making it a seller's market.
Strong Rental Market: With many newcomers and a thriving job market, the rental market remains robust. This is an excellent opportunity for real estate investors looking for cash flow.
Sustainable Development: Denver is at the forefront of sustainable development. Many new construction projects incorporate energy-efficient features, making them attractive to eco-conscious buyers.
Education and Healthcare
Denver boasts an excellent educational system, including top-rated public and private schools, as well as renowned universities and colleges. The city is home to the University of Denver, Regis University, and the Colorado School of Mines.
In terms of healthcare, Denver is known for its world-class medical facilities, including the University of Colorado Hospital, National Jewish Health, and Children's Hospital Colorado.
Outdoor Recreation
Denver's proximity to the Rocky Mountains means that outdoor enthusiasts have a vast playground at their doorstep. Hiking, skiing, snowboarding, mountain biking, and fishing are just a few of the activities that residents can enjoy year-round.
Cultural Amenities
The city offers a thriving cultural scene with numerous museums, galleries, theaters, and music venues. The Denver Performing Arts Complex is one of the largest such facilities in the country, hosting Broadway shows, concerts, and ballet performances.
Transportation
Denver's public transportation system, RTD, includes light rail and bus services, making it easy to navigate the city without a car. Additionally, Denver International Airport (DIA) is a major transportation hub, offering direct flights to numerous domestic and international destinations.
Conclusion
Denver's real estate market is a dynamic blend of history and innovation, offering a wide array of housing options to suit every lifestyle. Whether you're drawn to the vibrant urban scene or prefer the tranquility of suburban life, Denver has something to offer. As a realtor in Denver, I'm committed to helping you navigate this exciting market and find the perfect property to call home. Please don't hesitate to reach out for personalized assistance on your Denver Metro area real estate journey.